Hot off the Press
Penn Stainless Products Installs Plasma Cutter
Thursday, August 23, 2018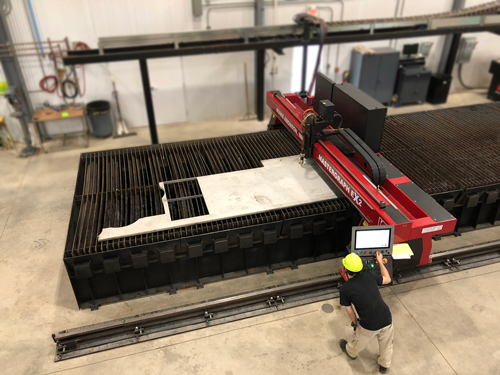 Penn Stainless Products (PSP), Quakertown, PA, recently installed a Koike Aronson Versagraph Millennium Series plasma cutting system at its Jackson Center, PA facility.
The system
utilizes Hypertherm HPR800XD HyPerformancePlasma technology for clean, consistent cuts up to 2.5-in. thick, and features a cutting envelope of 10 ft. wide x 40 ft. long. This latest addition is PSP's third plasma cutter.
"The additional plasma cutter will enable us to offer better lead times and more control over the cutting process locally," says Jason Martineau, regional general manager of Penn Stainless.
https://macrovis.net/wp-content/uploads/2018/08/PSP-installs-new-plasma-in-Jackson-Center.pdf
---
Reader Comments
There are no comments posted at this time.
Visit Our Sponsors