New Product Article
Magnetic Sheet and Part Handling
Thursday, December 6, 2018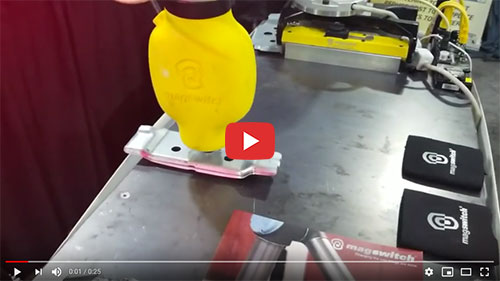 At FABTECH, Magswitch offered a host of magnet-based material-handling aids, including products for end-of-arm tooling, pick-and-place, body-in-white and many other applications. Combining collaborative robots and other automation with the company's magnet technology makes it possible to implement magnets where they weren't previously applied.
By combining automation and machine vision, the company provides solutions that allow for pick-an-place applications for metal sheet and parts. In many applications, Magswitch can replace vacuum cups and traditional pin clamps, which impact operating costs through high energy consumption and downtime. Magswitch is being deployed as a platform technology by major global OEMs and Tier One Suppliers in Europe, Asia and North America, according to company officials.
See also: Magswitch
Related Enterprise Zones: Fabrication
---
Reader Comments
There are no comments posted at this time.
Visit Our Sponsors