Safety Update
Sleek Welding Helmet with Improved Optics
Tuesday, August 1, 2017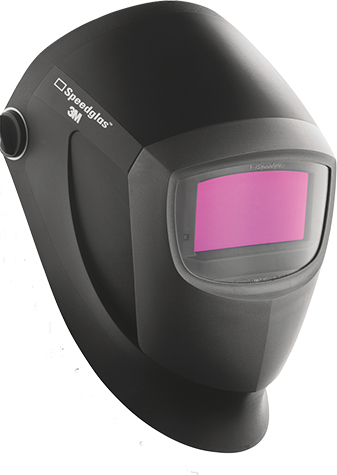 3M's new Speedglas 9002NC welding helmet combines the best features of the company's Speedglas 9000 helmet with cutting-edge optics and a sleek, modern look. Designed with everyday working conditions in mind, it offers a range of improvements that help users weld with precision and accuracy. Improved optics provide a lighter, brighter and more realistic view that may allow better control of the weld puddle, and built-in exhaust vents help reduce lens fogging. The helmet's slim profile allows more freedom of movement when welding in tight spaces, with improved comfort and an ergonomically designed suspension for a precise fit. The suspension features a smooth ratchet for simple tightening, even while wearing gloves.
3M: www.3m.com/speedglasnc
See also: 3M Abrasive Systems Division
Related Enterprise Zones: Safety, Welding
---
Reader Comments
Posted by: essay dune on 12/6/2017 5:51:03 AM - URL: https://essaydune.com/
The protective cap's thin profile permits more flexibility of development when welding in tight spaces, with enhanced solace and an ergonomically composed suspension for an exact fit.
---
Visit Our Sponsors