MF Delivers
IQMS Means Manufacturing ERP and Automation
Tuesday, May 17, 2016

Video: Tackling the Challenges of High Volume,
Tight Tolerance Stamping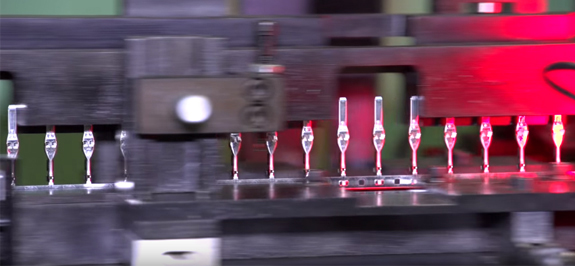 Horizon Die is a company that is pushing the envelope on technology. They take on the tough technical challenges other metal stamping suppliers decline. As a premier provider of high speed, high volume, tight-tolerance, precision metal stampings having all production and order requirements at their finger tips is crucial to their growth and success.
With jobs running at 10,000 parts per minute, their entire operation works cohesively and efficiently. Watch this short video to learn how IQMS is helping Horizon Die tackle the challenges of high volume, tight tolerance stamping so they can:
Manage materials
Conquer lot traceability
More efficiently plan production
Better manage inventory
Meet customer KPIs

See also: IQMS Manufacturing ERP & MES
---
Reader Comments
There are no comments posted at this time.
Visit Our Sponsors