Previews
High-Performance CNC Metal-Spinning Machines
Monday, September 19, 2011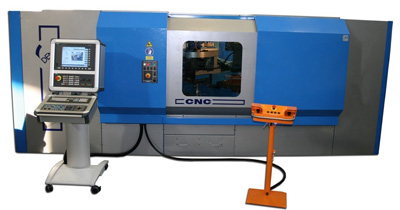 Denn USA Metal Forming, Colorado Springs, CO, will introduce its high-performance line of eSpin CNC metal-spinning machines. Visit the booth to watch a model eSpin-100 CNC run through its paces. The machine features electric tailstock positioning, automatic safety door, six-tool changer, blank-centering unit, blank backup support, part ejector, automatic blank-lubrication system, Denn's CAD/CAM software, remote diagnostic software, preventive-maintenance software and more.
See also: Global Metal Spinning Solutions, Inc.
Related Enterprise Zones: Other Processes
---
Reader Comments
There are no comments posted at this time.
Visit Our Sponsors