Previews
Press-Feed System Ready to Roll
Wednesday, September 14, 2011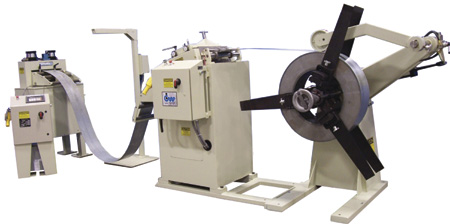 Formtek Maine will display and run a complete 12- by 0.125-in. by 8000-lb. press-feed system in conjunction with Aida (booth 3125). The system will uncoil, straighten and feed 0.060in- thick by 5.65-in.-wide HSLA 340 material at feed lengths of 5.125 in. into a 160-ton servo press. The press will be stamping coasters, to be given a to show visitors.
See also: Formtek, Inc.
Related Enterprise Zones: Automation
---
Reader Comments
There are no comments posted at this time.
Visit Our Sponsors