Business Notes
Coil Processing Line for Mexico Contract Stamper
Friday, August 23, 2019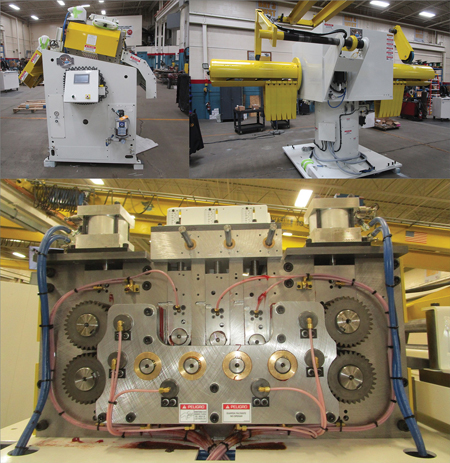 Coe Press Equipment, a Sterling Heights, MI-based provider of coil processing solutions, announced that it has delivered a new coil processing line to Apodaca, Mexico, for a supplier of automotive stampings and fineblanked components. The line consists of a 36-in. Coe servo roll feed, a 36-in. by 16-ft. threading table, a 3 by 36-in. power straightener, a 20,000-lb. by 36-in. double-ended coil reel and Allen Bradley CompactLogix controls.
The line will be used primarily for processing cold rolled steel at thicknesses of 0.025 to 0.187 in. depending upon the coil width, but also can process advanced high-strength steel.

See also: Coe Press Equipment Corporation
Related Enterprise Zones: Coil Handling
---
Reader Comments
There are no comments posted at this time.
Visit Our Sponsors