Hot off the Press
Coe Press Equipment Ships Coil Processing Line to Mexican Contract Stamper
Thursday, July 25, 2019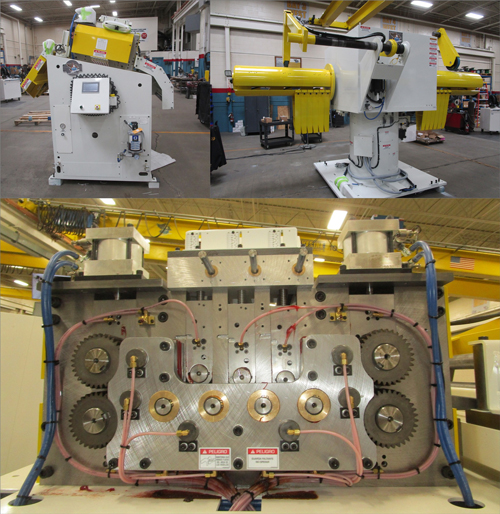 Coe Press Equipment, a Sterling Heights, MI-based
provider of coil handling solutions
, announced that it has delivered a new coil processing line to Apodaca, Mexico for a supplier of automotive stampings and fine-blanked components. The line consists of a 36-in. Coe servo roll feed, a 36-in. by 16 ft. threading table, a 3 in. by 36 in. power straightener, a 20,000-lb. by 36-in. double-ended coil reel and Allen Bradley CompactLogix controls.
The line will be used primarily for processing cold rolled steel (CRS) at thicknesses of 0.025-in. to 0.187-in. depending upon the coil width, but also can process advanced high-strength steel. It can achieve a speed of 409 ft./min. with a feed accuracy of + 0.003-in. Both the feed and straightener feature non-marking chrome rollers, self-centering edge guides and hand crank adjustments.
Related Enterprise Zones: Coil Handling
---
Reader Comments
There are no comments posted at this time.
Visit Our Sponsors