Monday, November 11
8:30-9:45 a.m.
Keynote: Chad Hennings
Drawing on his 9-yr. NFL career and three Super Bowl championships, as well as 45 successful combat missions as a U.S. Air Force pilot, Chad Hennings represents the philosophy that he lives by: Excellence is not a destination, but an identity.
12:30-1:30 p.m.
Leadership Exchange: Emerging & Advanced Technologies for Manufacturing 2020
An expert panel details real-world examples of how organizations employ advanced manufacturing and adopt new technology to stay competitive and add value. Panelists include Chandra Brown, CEO of MxD; Jason T. Ray, co-founder and CEO of Paperless Parts, Inc.; and Michael Walton, industry solution executive (manufacturing) for Microsoft.
Tuesday, November 12
8:30-10 a.m.
Keynote: Frank Abagnale
A renowned international cybersecurity and fraud-prevention expert and known as one of the world's most famous con men, Frank Abagnale presents a two-part keynote. During the first part of his speech, titled Catch Me If You Can, as are the book and movie chronicling his life, Abagnale provides entertaining insight into his life as the notorious imposter of the 1960s. Abagnale then instructs attendees on protecting themselves and their businesses from fraud during the second part, titled Art of the Steal.
12:30-1:30 p.m.
Leadership Exchange: State of the Industry—Automation in Manufacturing
Exploring how automation continues to change the manufacturing landscape, this panel covers both the role of technology and people in the months and years ahead. Experts provide perspective on the impact of robotics on human workers and the facts vs. fiction of worker replacement. They also identify key challenges to implementing automation and how to de-risk technology and implement it on the factory floor. Moderator is Jay Douglass, COO, ARM
Wednesday, November 13
8:30-9:30 a.m.
Keynote: Grant Imahara
Grant Imahara provides a behind-the-scenes look at his work on various sets and productions while also touching on the importance of advancing the engineering/manufacturing industry. This animatronics engineer and Industrial Light & Magic alum brings audiences inside the thrilling world of science and entertainment as only the former host of the Discovery Channel's MythBusters can.
12:30-1:30 p.m.
Leadership Exchange: The Impact of Disruptive Technology and the Future of Manufacturing

An expert panel covers disruptive technologies such as 5G, Internet of Things, artificial intelligence, robotics and automation. Hear real-world case studies and explore challenges and benefits of implementing these technologies. Panelists include Dr. Mohamed (Mo) Abuali, managing partner of IoTco; Dave Beck, founder and managing partner of Foundry 45; Greg Mark, CEO and founder of Markforged; and Tim Weber, global head of 3D metals for HP Inc. Moderator is John R. Brandt, CEO and founder of The MPI Group.
Thursday, November 14
11 a.m.-12 p.m.
Leadership Exchange: 21st Century Workforce—Building Tomorrow's Workforce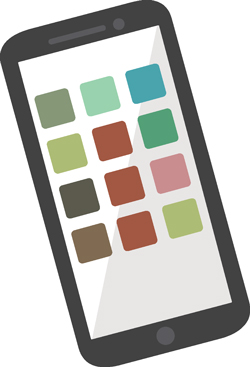 Show Planner in App or Online
Access the Attendee Show Planner via the FABTECH website, www.fabtechexpo.com, or the iPhone/Android app. With this planner, map your route; tag your must-see exhibitors, events and presentations; set a schedule; and much more.
Experts share their strategies and actions in acquiring and retaining an educated, diverse and motivated workforce. Find out how organizations can field a globally competitive workforce that meets the demands of an evolving digital economy, and learn how companies can adapt to the trends and challenges of managing a multi-generational workforce. Panelists include Hernán Luis y Prado, founder and CEO of Workshops for Warriors; Dean Steadman, CNC education program manager at Fanuc America; and Rob Tessier, national director of advanced fabrication technologies for Airgas. Moderator is Kord Kozma, global director of human resources for Nidec Press & Automation.
Learning Opportunities Galore
Beyond the keynotes and panel discussions, FABTECH offers more than 170 educational presentations on a range of topics covering sheet metal forming and fabrication as well as managing tariffs, reshoring, cyber security, incorporating new technology into job shops, business next and best practices, maximizing data for efficiency and more. See the full schedule and register for the educational program at www.fabtechexpo.com/education. For details on the metal stamping portion of the schedule, see Conference Sessions Prepare Metal Formers for Today, Tomorrow, beginning on p. 42 of this issue.
And, throughout FABTECH, be sure to visit the Smart Manufacturing Hub, located in Lakeside Center, near Hall D. The hub features presentations of several advanced manufacturing technologies, including automation, advanced materials, 3D printing, IoT, 3D scanning and more.
FABTECH Festivities, Competitions Promote Networking
Besides the show floor and conference rooms, FABTECH provides other opportunities to interact and entertain with peers.
FABTECH Industry Night takes over Lakeside Center at McCormick Place, Tuesday, November 12, from 5:30 to 7:30 p.m. The Chicago Blues and Brews-themed event includes live blues music, local craft-beer tasting and much more. Always a hot ticket, Industry Night sells out quickly. Pick up a ticket ($50) at www.fabtechexpo.com.
The Women of FABTECH Breakfast, Wednesday, November 13, 7:45 to 10 a.m., celebrates the importance of women in the manufacturing sector, and aims to foster relationships and dialogue between supporters and practitioners in the field. This event includes a continental breakfast and a speakers list that includes Gretchen Zierick, president of Zierick Manufacturing; Susanne Lauda, director of global advanced manufacturing technology at AGCO Corp.; Monica Silliman, manufacturing engineering manager-Combine Final Assembly at John Deere Harvester Works; and Erin Welken, manager of business process improvement for the Global Ag & Turf Supply Management Organization at John Deere.
For more details and to register ($25), visit www.fabtechexpo.com/women-of-fabtech-breakfast.
Finally, get your weld on at Booth B17116 on Monday and Tuesday, November 11-12, for the American Welding Society Professional Welders Competition. Participants will go head-to-head—each tasked with completing and cleaning a single-pass fillet weld in only 5 min. Speed and accuracy count, and weldments will be evaluated to the current AWS D1.1 by a panel of Certified Welding Inspectors. Those interested in competing must be 18 years or older and weld for a living. For participation details, visit www.aws.org/weldingcompetition.
See you next month in Chicago! MF

Technologies: Training