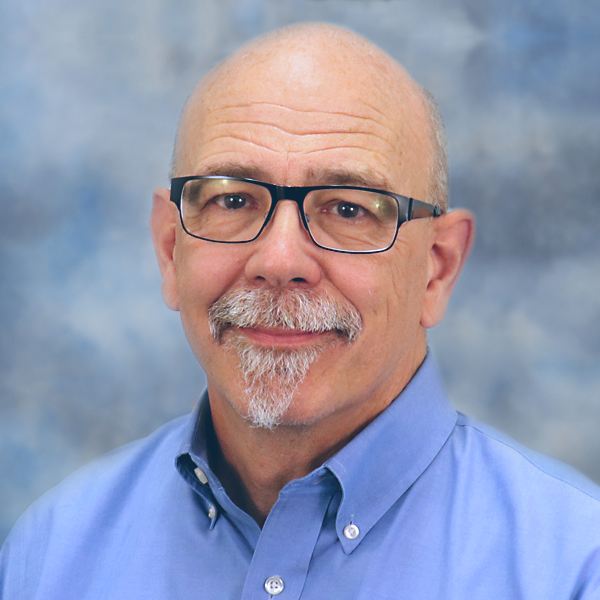 Peter Ulintz
Material-Flow Analysis in Cup Drawing, Part 1
January 19, 2020
Deep drawing processes involve a complex system of interactive inputs that must be recognized, controlled and monitored during production to ensure proper sheetmetal flow and process stability. Drawing-related problems can prove difficult to solve, especially when material flow is not well understood. This often leads to guess-and-check problem-solving approaches, or reliance upon outdated rules-of-thumb or past experiences.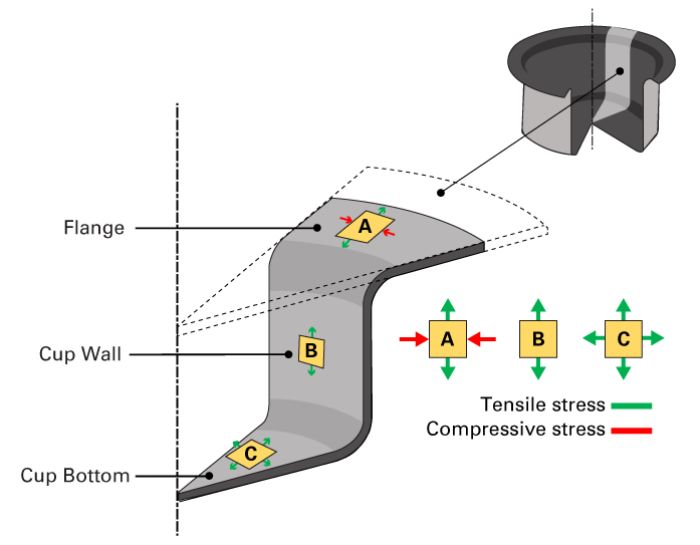 Stampers can use simulations to solve deep drawing problems, but many users do not understand how to relate simulation results to corrective measures in the tool. Misinterpretation usually results in a digital form of guess-and-check rather than root-cause analysis.
Sheet Metal Flow
Whether addressing deep drawing problems at the die on the shop floor or on a computer simulation in engineering, solving problems requires a clear understanding of material flow, which involves the application of a force onto a sheet metal blank. That force produces a stress in the sheet, which causes the material to permanently deform, or strain. The resulting strains are both elastic and plastic. Plastic strains produce permanent deformations in the sheet metal, while elastic strains cause the springback encountered when removing the forming loads (die opening).
A fundamental difference exists between force and stress, although many use the two terms interchangeably. Similarly, many people confuse or misuse the terms stress and strain, and material-flow analysis requires a clear understanding of these terms.
Stress, Strain and Volume Constancy
Stress is measured as the force applied to the sheet metal blank divided by the deforming cross-sectional area.
For example, assume 50,000 lbf of force is applied to a 1-sq.-in. area. The applied stress is 50,000 lbf divided by 1 sq. in., or 50,000 lbf/in.2.
When that same force is applied across a larger cross-sectional area of 2 sq. in., the applied stress drops (50,000 lbf/2 sq. in. = 25,000 lbf/in.2) but the applied force (50,000 lbf) remains the same.
Reducing the applied force in a deep drawing process will not necessarily improve material flow to solve a splitting problem. However, applying that same force over a greater cross-sectional area often provides the solution. Sometimes applying a greater force (more press tonnage) distributed over an increased cross-sectional area will solve splitting problems. This approach is counterintuitive and often overlooked as a solution, especially when the difference between force and stress is not understood.