T&C Stamping Adds Second Servo to Press Lineup
November 1, 2019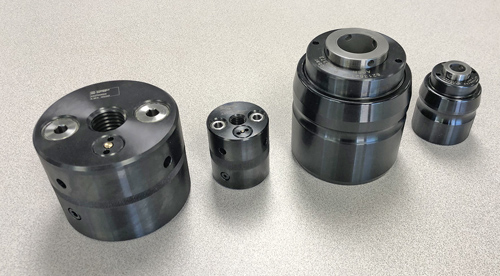 Newly installed at T&C Stamping, Inc. in Athens, AL: a Seyi SD1-300 300-ton H-frame servo-driven press. At T&C Stamping, the new direct-drive press resides next to its twin, an SD1-300 purchased in 2018.
"We purchased this press after seeing the impact of our first servo-driven press last year," says Wes Coleman, responsible for sales and marketing at T&C Stamping. "The pendulum motion along with the variable stroke speed has allowed us to optimize press time and has resulted in less tool maintenance. With the automotive presence in our area and the increasing complexity of stampings, we will continue to replace old technology with servo-driven equipment."
In its 96,000-sq.-ft. facility, the company provides prototyping, progressive die and deep drawn metal stampings, tool design and build, and subassembly services. Markets include automotive, appliance and more, and with a specialty in close-tolerance work, the new servo-driven presses provide valuable capabilities to T&C Stamping.
The SD1-300 offers its full 300-ton capacity at 6 mm from bottom dead center as well as a maximum stroke length of 300 mm―its pendulum motion enables any stroke length to that limit. Standard bolster area measures 1450 by 1050 mm, with a slide area measuring 1150 by 800 mm. At maximum stroke length, speed reaches 40 strokes/min. With a smaller stroke length and pendulum motion, speeds to 120 strokes/min. can be achieved.

See also: SEYI America, Inc.
Technologies: Stamping Presses