Newly Published Textbook: Stamping Practice—High Performance Stamping
November 15, 2022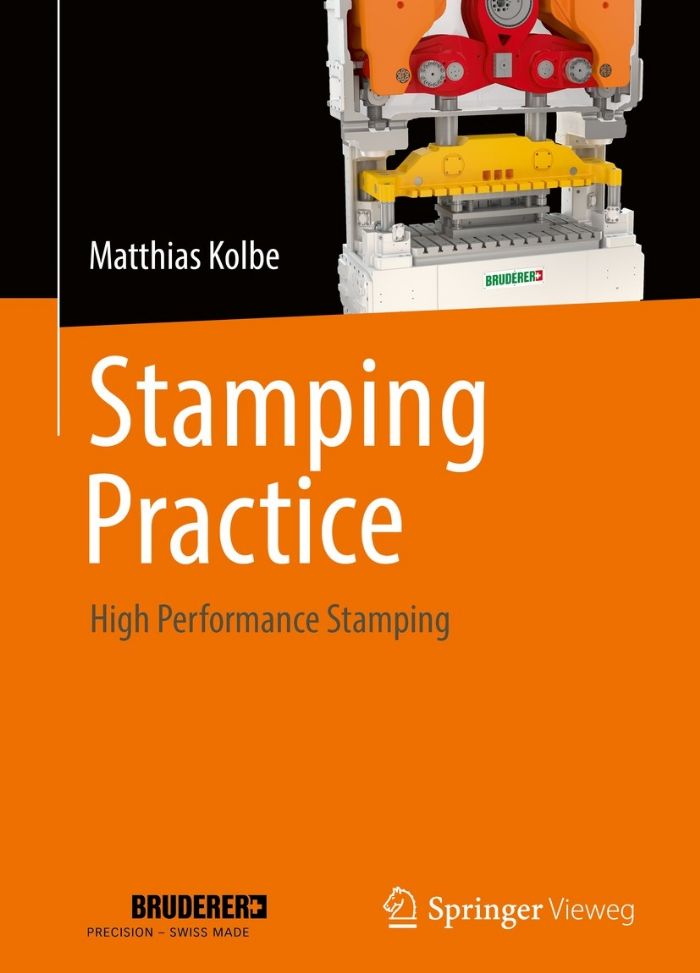 A new English-language textbook, Stamping Practice, is available from publisher Springer Vieweg. The book is a shortened version of the German textbook Stanztechnik, which has been an essential tool for professionals in stamping technology for more than 50 yr. Stamping Practice is authored by Prof. Dr.-Ing. Matthias Kolbe, head of the professorship Forming and Stamping Technology and Highspeed Forming at the University of Applied Sciences, Zwickau, Germany. It is the result of close cooperation between Prof. Kolbe and Bruderer, a Swiss manufacturer of automatic stamping presses, and Jenoptik, a German manufacturer of optical equipment.
The new textbook provides an overview of the basics of stamping technology, practical tips for the design of tools and explanations of high-performance stamping presses. It covers:
Stamping technology processes and terms

Materials for stamped parts

Basic principles of shear cutting

Criteria and design rules for high-performance dies

Monitoring the punching tool and the press

Principles for controlling high-performance stamping presses.
Learn more and order a copy—as an ebook ($39.99) or a soft-cover book ($49.99).
Technologies: Stamping Presses