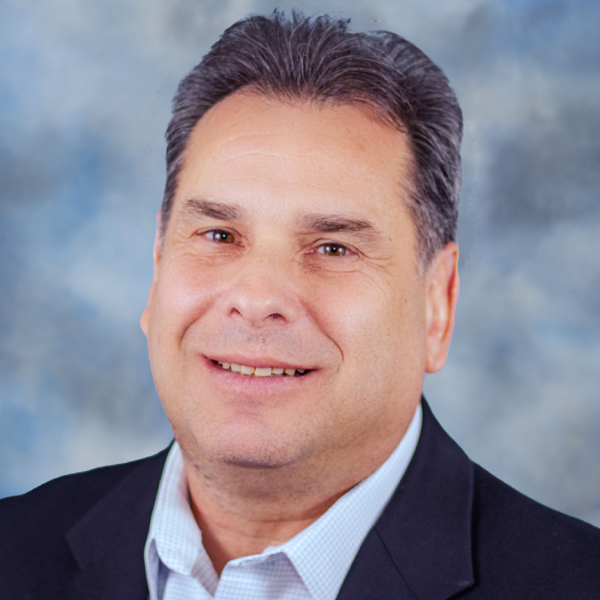 Brad Kuvin
Mired in Inspection Documentation?
July 1, 2017
How does a sharper ERP sword slice through the job-shop grind that can keep companies mired in paperwork and sweating numerous details, rather than jumping on new orders quickly, and moving them in and out of the shop ASAP? At medical-part manufacturer Unity Precision Manufacturing, Dayton, MN, one particularly impactful ERP-software program is one that manages contract review. The software, an add-on called Synergy to Unity's JobBoss ERP system, moves new jobs simultaneously through the company's engineering, production and quality departments. Intially implementing Synergy in 2009 and fully utilizing it in 2015 (along with KnowledgeSync) has allowed Unity to slice more than a week from its lead time on many jobs.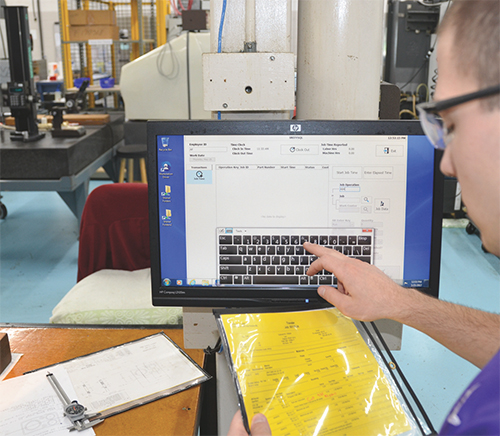 Using JobBoss 12.0 on the shop floor, a Unity Precision employee accesses the Workstation Driver module to manage functions such as time and attendance, and to enter time against a job.
"The goal is to move new jobs entered into the system out onto the shop floor in less than a week, and acknowledgements in three days or less," shares Mike Van Essen, general manager and owner at Unity Precision. "And, for those highly complex jobs, being able to quickly move new orders through the front-office systems gives us more time on the shop floor, if needed, to ensure optimum quality."
Synergy, explains Van Essen, integrates with the JobBoss standalone software package to provide full CRM functionality. It helps Unity's management team and sales people keep track of customers and their vast variety of custom orders. It includes several modules, such as those designed to handle customer service, sales and workflow management, and can be customized.
Asked to identify trends challenging Van Essen and his management team to continue performing at a high level, he notes that medical customers (medical products represent as much as 90 percent of the company's business) keep raising the stakes when it comes to inspection reports and certifications, and for other types of documentation. Hence the increased emphasis on automating the company's documentation processes.
"We may have as many as 400 or 500 jobs active in our shop at any one time, with typical order quantities of less than 100," Van Essen says. "Customers often want our employees to sign off on every process and procedure they complete, and we must certify every critical dimension. At times, 50 percent of a job can comprise inspection and documentation."
Front-Office Efficiency Moves to the Shop
Unity works out of a 23,000-sq.-ft. facility (all but 3400 sq. ft. is manufacturing space), with 40 employees, to perform wire-EDM, machining, finishing, welding and assembly processes. The company has done a great job automating its manufacturing operations—it operates three robotic mills, for example. And, while it's been using JobBoss since 1989, Van Essen notes a measurable increase in the company's ability to leverage the ERP software just in the last few years.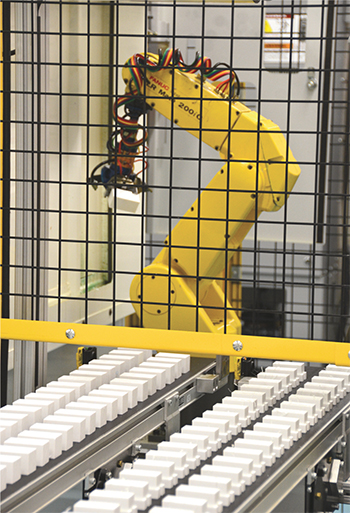 Automation is a way of life at Unity Precision, illustrated here by one the firm's three robot-tended CNC mills. A vision system guides the robot's pick-and-place chores, moving parts to and from the mill and a pair of conveyors.
"Early on," he says, "we were able to use the software develop a uniform quoting process. And we quickly automated processes for invoicing and accounting. This was a huge leap forward for us from paper documentation and spreadsheets, and helped us create a very lean front office. Our annual sales have grown six-fold since the early 1990s, while our office staff has increased only by a factor of three."
Lately, the focus has shifted to using ERP modules to drive shop-floor efficiency. For example, Van Essen points to the shop-floor data-collection module called Workstation Driver, which sits on every computer in the shop and allows workers to quickly input the time worked on each job. They also can add job notes, attachments and drawings, and use the software to check job status by work center, part number, material location, etc.