Improved Software Deskills Video Measuring, Improves Repeatability of Results
March 22, 2022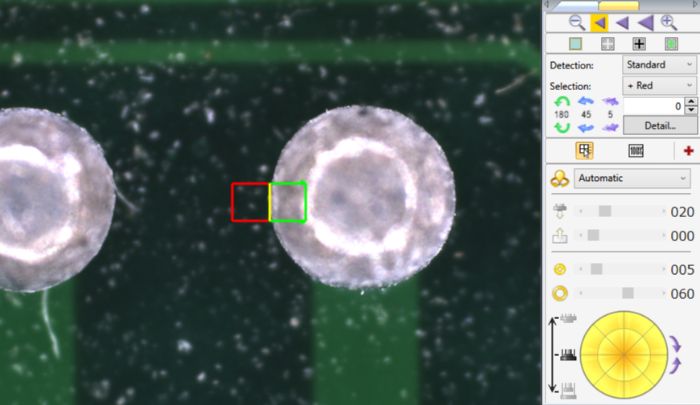 Nikon Metrology, Brighton, MI, has introduced version 13 of its AutoMeasure software, used to drive its NEXIV series of CNC video-measuring machines, with two new features that allow even novice operators to run the machines and compare inspection results automatically against CAD models.
First, the CNC video-measuring system requires the appropriate illumination conditions to correctly recognize the shape of the target under investigation, which can require a high level of skill. In AutoMeasure version 13, the appropriate lighting conditions for the target shape are set automatically, helping to deliver uniform, stable, repeatable measurement and data acquisition for quality control, whether on the shop floor or in an inspection room.
Second, the latest version of AutoMeasure includes a navigation function that guides the operator during development of a new program in an easy-to-understand, interactive manner, standardizing the process from operator to operator and promising to reduce programming time.
See also: Nikon Metrology, Inc.
Technologies: Quality Control