Hexagon Debuts Open-Platform Software to Enable Robotic Inspection
August 30, 2021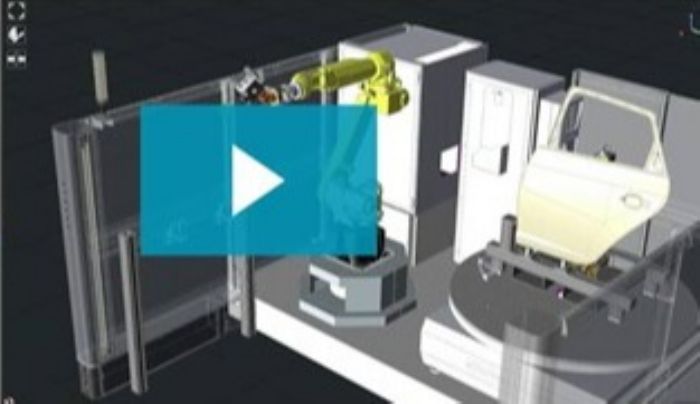 Hexagon's Manufacturing Intelligence division has unveiled HxGN Robotic Automation, robotic programming and control software that enables non-specialist quality professionals to program industrial robots to perform fully automated inspection. The platform enables manufacturers to equip greenfield factories or retrofit existing production lines with state-of-the-art autonomous optical inspection cells, eliminating historic bottlenecks while providing complete data direct from the production line.
HxGN Robotic Automation enables manufacturers to accelerate adoption of Industry 4.0 by intelligently devising optimal inspection routines in a single step. With HxGN Robotic Automation, manufacturers can now program inspection robots offline, away from the production line in a digital reality.
Says one user, Martin Jehlička, chief of measurement centre at Skoda Auto, "We have reduced the time required to program robotic inspection from several days to just 4 hr. using the new software, so we can be ready and waiting to inspect a new vehicle as soon as we want to begin production. Installing automated inspection cells on the production line is fundamental to our Industry 4.0 strategy of making data available and actionable so quality trends can quickly be identified, or in some cases automatically corrected."
Built on open design principles, the software interfaces with any new or existing industrial robot and is flexible so that quality professionals can employ the most appropriate metrology sensors to help rapidly future-proof factories with real-time, inline metrology. The resulting metrology data also will help improve design simulations by enabling manufacturers to predict the as-manufactured performance of products at design stage.
See also: Hexagon Manufacturing Intelligence, Hexagon Manufacturing Intelligence
Technologies: Pressroom Automation, Quality Control