Offline Programming Software for Robots
April 19, 2022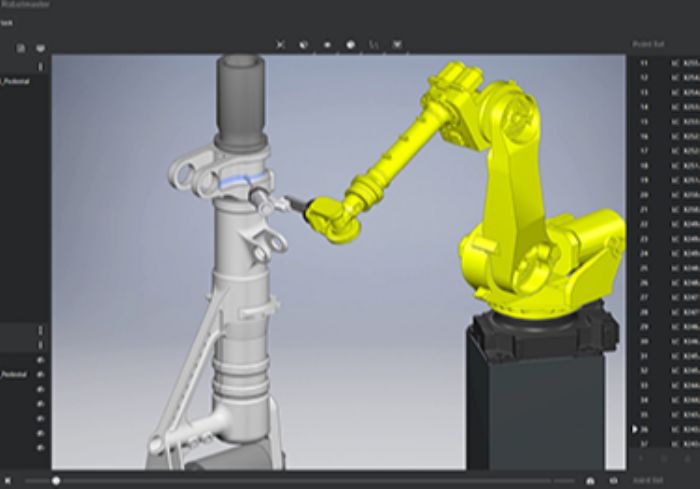 Robotmaster, offline programming software for robots from Hypertherm, helps manufacturers maximize their robot's productivity with simple and efficient robot programming for a variety of applications such as cutting, trimming, milling, welding, spraying, polishing, sanding, grinding, deburring and more. Robotmaster uses integrated CAD/CAM functionality to make robotic programming simple and intuitive for everyone, even first-time users, according to company officials, who note that the technology has been shown to reduce programming time by as much as 75 percent.
"Although the pandemic is thankfully behind us," says Greg Culp, who leads the Robotmaster sales team, "the disruption and severe labor shortage it has caused means that automation is an important way forward. Robotmaster, with its intuitive, easy-to-use, brand-agnostic software, makes it easier than ever for companies to do that."
Hypertherm plans to showcase Robotmaster at the Automate exhibition in Detroit, MI, June 6-9.
See also: Hypertherm, Inc.
Technologies: Pressroom Automation