Shaker-Style Conveyors Move Stamped Parts and Scrap Safely and Efficiently
August 10, 2021
Magnetic Products, Inc.
Booth D46443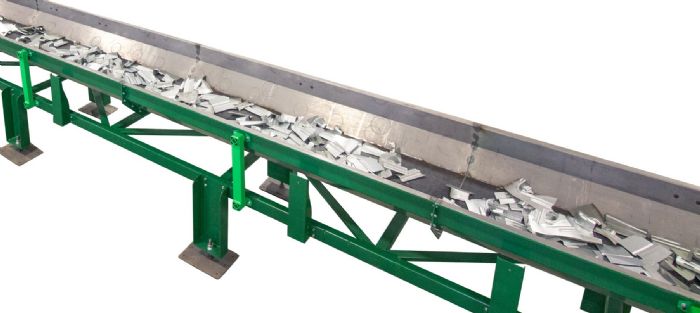 MPI's electric scrap-shaker conveyor systems transfer stamped metal parts through industrial plant operations safely and efficiently. Meet with company officials to discuss how the firm's shaker systems solve issues common to steel-belt conveyors, including the tendency of scrap metal to get caught in a steel-belt conveyor, creating jams. If the jam does not stop the steel-belt conveyor, it may drag the scrap underneath the conveyor and lead to unplanned maintenance and downtime.
MPI electric shaker systems:
Reduce maintenance costs–MPI electric shakers avoid metal-on-metal contact points.

Avoid unplanned downtime–The conveyors use a single sealed pan to eliminate potential jams. Material transfers reliably and scrap does not accumulate or bounce off the pan.

Provide safe operation—There are no pinch points.
See also: Magnetic Products, Inc.
Technologies: Pressroom Automation