3D Systems Expands Technology-Leadership Team, Adds AM Chief Technology Officer
June 30, 2021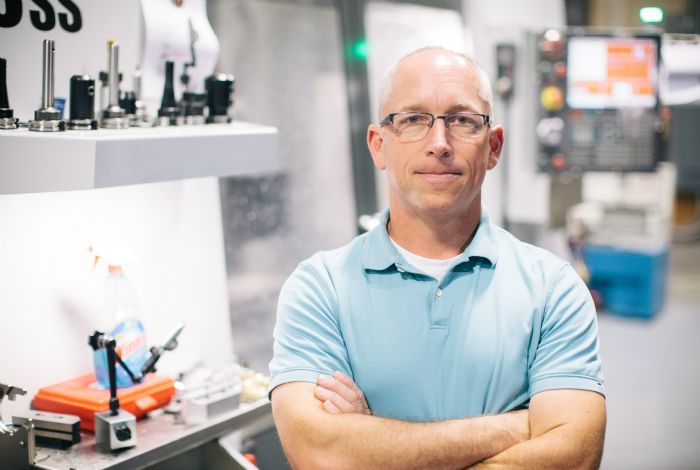 3D Systems has expanded its technology leadership team with the addition of Dr. David Leigh as chief technology officer for additive manufacturing (AM). His efforts revolve around expanding and accelerating application development and product innovation, including all hardware, software and materials development for production-scale AM solutions.
With Leigh's arrival, 3D Systems' co-founder Chuck Hull will increase his emphasis on biotechnology as chief technology officer for regenerative medicine, capitalizing on tissue-implant and drug-therapy breakthroughs achieved through the company's partnership with United Therapeutics. Hull also will continue to support government programs with 3D Systems' large-scale metal 3D printing platform.
With more than 30 years of AM experience, Leigh has served in lead technology and operations positions, and also founded Harvest Technologies, a pioneering company in aerospace end-use-parts applications. He holds a doctorate in Materials Science and Engineering, a master's degree in Engineering and a bachelor's degree in Mechanical Engineering, all from the University of Texas at Austin.
"We are very fortunate to have David and Chuck in these executive-leadership roles to drive application and technology development," says Dr. Jeffrey Graves, 3D Systems president and CEO. "Over their distinguished careers, both have demonstrated their ability to rethink processes, advance technology and create solutions that change the way that organizations operate and deliver products and services to customers. David will be an outstanding asset to our leadership team and 3D Systems. He is a recognized leader in additive technology with a track record of building high-performance teams that drive innovation and product development. Chuck, who pioneered 3D printing, is now taking us into the new frontier of regenerative medicine—a market that will change our company and the world in the years ahead. There has never been such an exciting time for our company and our industry."
See also: 3D Systems
Technologies: