Software for Digital Transformation
June 1, 2018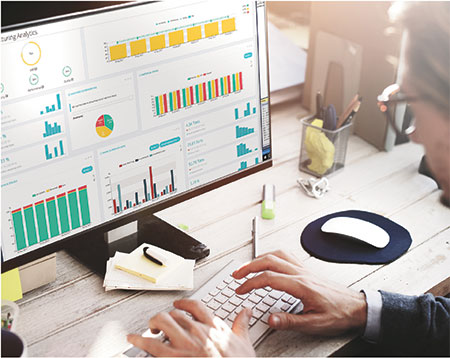 Lantek's five-module Synergy software system represents a digital transformation for manufacturers and provides a sectional view of the production chain.
Module one, Manufacturing Analytics, allows users to manage production data in real time by capturing, analyzing and viewing the most relevant data in the production chain. Three main dashboards help to improve efficiency and usability in these areas:
Overall Equipment Effectiveness (OEE)—From one machine to entire enterprises, users can systematically view, analyze and quantify all key performance indicators (KPIs).

Machine Conditioning—Real-time monitoring of each workcenter in a corporation shows the status of each machine.

Inventory—Real-time analysis of KPIs on a global and detailed (plant or warehouse) basis allow for correct stock management.
Manufacturing Analytics enables the integration of the four business intelligence modules—Integra (ERP), Manager (MES), Flex3d (3D CAD/CAM) and Expert (CAD/CAM nesting). The most relevant data and KPIs for CRM, ERP, MES and CAD/CAM are analyzed according to each user permission.
Consolidated data for plant, customer, materials, etc., are accessible from any web client with a responsive interface and analyzed from any device. Combined role and permissions management allows users to access relevant information when necessary and to activate email notifications or alerts for such situations as unplanned stops, stock breaks and production errors.
Lantek also provides integration gateways for connecting its modules with other ERP solutions.

See also: Lantek Systems Inc.
Technologies: Management, Software