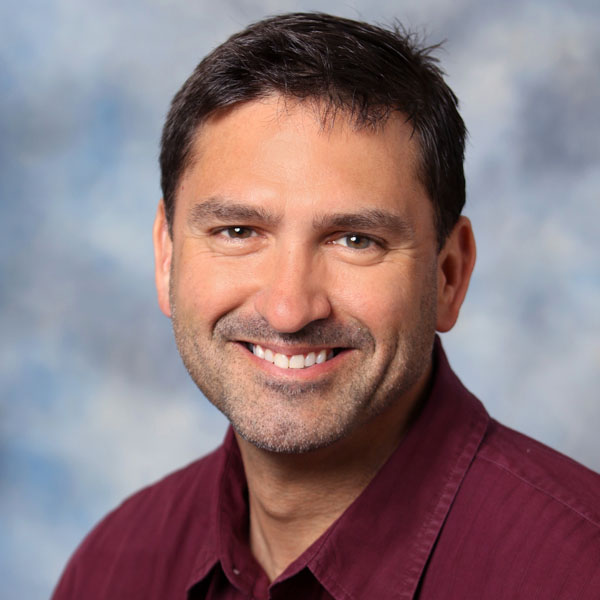 Lou Kren
Pioneer Metalformers Invest in Workforce Development: Oberg Industries
May 1, 2012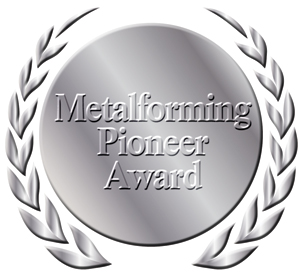 A home-grown apprenticeship program serves as the lynchpin of Oberg Industries' world-class training efforts. The metalformer, die designer and die builder is based in Freeport, PA, and registered $105 million in sales in 2011, 30 percent higher than 2009, when Oberg, along with the rest of the stamping industry, faced tough times. Since 2009, the company also has invested in people and technology, raising employment by 11 percent. In sum, Oberg adeptly juggles its differing machinery and diverse customer base via a highly trained, highly motivated workforce—precisely why the company is a Hitachi Foundation Pioneer Award winner.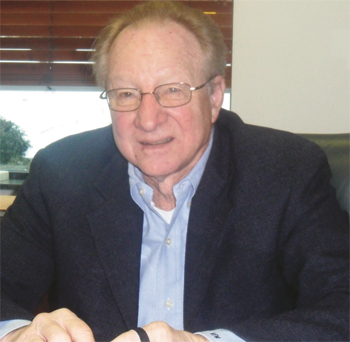 "Most of our employees are problem solvers and very good with their hands," says Oberg Industries president and CEO Bob Wagner. "They don't like to be closeted in one particular area—they want to carry a broad brush and reach across boundaries."
"It started with the founder of the company, Donald E. Oberg" explains Bob Wagner, Oberg Industries president and chief executive officer, reflecting on the origins of the company's workforce-development efforts. "He saw the need to have a trained workforce and intelligent employees, and created a world-class apprenticeship program that we inherited and continue to nurture."
Oberg operates two U.S. plants that employ a total of 545 full-time associates, the majority of whom rose through company ranks thanks to the Oberg apprenticeship program, the first such U.S. program to be state-certified. A typical career path at Oberg may include apprentice, journeyworker, lead, department supervisor and manufacturing manager, which then can lead to senior-level executive positions. Apprenticeships provide career paths all across the company's production spectrum. Production personnel include machinists and technicians, who comprise 69 percent of production employees, with stamping-press operators comprising 15 percent. Engineers, programmers, inspectors and project managers provide the balance.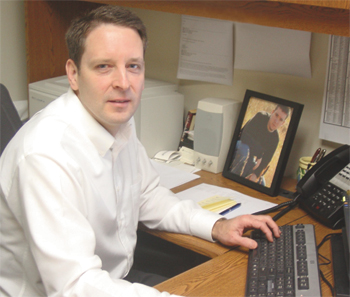 "Outside of the formal apprenticeship program, we provide cross-training," says Nick Dilick, director of manufacturing, "which broadens employees' horizons and skill sets while helping us tackle workflow challenges. Our people are well-trained and very attractive to us, and attractive to other employers. Fortunately, our turnover is very low."
Oberg's formal apprenticeships reflect the firm's significant training commitment, which also includes numerous internal training programs. These consist of on-the-job, classroom, computer-based and video-based training. In 2011, Oberg dedicated 2.87 percent of its company payroll to fund training, with an average training expenditure of $1620/employee and the average training time approaching 93 hr./employee. By comparison, the 2011 American Society for Training and Development State of the Industry report shows that the average percentage of payroll spent on employee training was 2.7, with average annual training expenditures amounting to $1228/employee and training time totaling 32 hr./employee.
Overall, Oberg typically dedicates one percent of annual sales to fund training, with training budgets determined by company need.
Driven by Competency, Not Longevity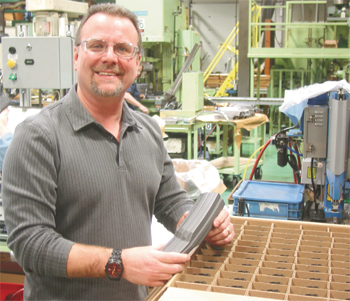 ""During interviews with potential employees, I boast that I started out from vocational school with Oberg Industries and was able to move up. As a high school graduate, I'm able to make a great living today," says Scott Adams, stamping division manager and 26-yr. employee.
Oberg's apprenticeship program began in the 1950s and switched from time-based to competency-based in 2001. It provides increased rates of pay as skills are obtained. Pay rates typically rise by nearly 50 percent—in increments—by completion of the apprenticeship.
"We changed to competency-based to get a better handle on what employees were proficient at and where they needed help," says Greg Chambers, Oberg director of corporate compliance. "With competency-based training, we could assess employees' abilities and more quickly make them productive."
Competency-based apprenticeship training has reduced apprenticeship time by as much as 13 percent compared to the traditional 4- or 5-yr. time-based apprenticeship previously offered by Oberg, according to company officials. While many in the industry have suspended or terminated apprenticeship programs due to the recent economic downturn, Oberg has graduated 36 apprentices since 2007.
A Company Defined by Innovation
Oberg Industries manufactures complex, precision stamped or machined metallic components. It pioneered the use of tungsten-carbide components in the manufacture of high-speed stamping dies, which revolutionized the tool and die industry as it offered approximately 10 times the wear resistance of high-carbon, high-chrome tool steels. The company also benefitted from adopting a number of manufacturing technologies, including stamping, hydroforming, high-speed milling, turning, and wire and plunge EDM. Oberg also has developed a proprietary advanced grinding technology known as Molecular Decomposition Process.
Technical and manufacturing prowess allows Oberg to service a variety of markets, including aerospace, automotive, consumer/industrial, defense, energy, housing/construction, medical and metal packaging. Oberg's global manufacturing footprint includes operations in Pennsylvania, Costa Rica and Mexico. Each manufacturing facility is ISO-certified and operates under one or more of the following standards: ISO 9001:2008, ISO/TS 16949, ISO 13485 and AS9100 Rev. C
Instructors in the apprentice program come from community colleges, community-based organizations and Oberg itself. Since the program's inception, more than 1000 employees have traveled its path, with graduates filling all levels of the organization.
The company uses assessment tools to qualify applicants for employment, including customized assessments developed and administered by licensed psychologists. With Oberg's intense training regimen, the company can hire new employees with no experience and quickly move them into production positions, provided that the new hires demonstrate aptitude. By emphasizing cross-training, the company develops a flexible workforce adept at staffing and operating workcells.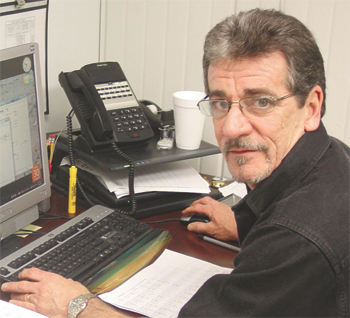 "As the pressroom manager, apprenticeships and training requirements can pose a scheduling challenge, but if we have someone without the needed training, we can end up with a broken tool," says Mike McKinnon. "Oberg Industries is like a family. It's taken care of me beyond what any other company ever has. I have attended a lot of classes and seminars in my 19 years here—Oberg has provided me with training for everything I've needed to learn."
"We surveyed employees in 2010 and found that interest in cross-training was extremely high," says Wagner, "due to our culture that recognizes the benefits of training. Cross-training challenges employees and makes them more valuable, and provides more flexibility to the company."
Cross-training is a trend that continues to grow, not only at Oberg, as more than 40 percent of U.S. manufacturing employees participate in cross-training programs, according to Chambers. And besides assisting the company, cross-training provides employees with varied skills that enhance job security.
Training metrics at Oberg include return on investment, productivity, efficiency, direct labor, scrap, rework and training hours (see Tracking Training—ROI by the Numbers sidebar). These metrics can be tracked on an individual or class group basis.
Apprenticeships may proceed similarly to the training provided to a new hire working toward becoming a journeyworker stamping operator: one week of general safety training; two weeks on plant maintenance; two weeks on die maintenance; and two weeks on quality and dimensioning. After this general training, apprentices delve into stamping-operator specifics.