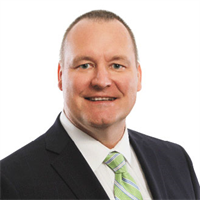 Robert Dobrowsky
Am I Paying Too Much for IT?
June 1, 2013
This common question from upper management often is followed by another: "We continue to invest in more equipment and staff for information technology, so why doesn't the performance and reliability of our systems improve?"
Determining how much to spend on IT and what return to expect from that investment is a common challenge. Metalformers must consider many factors when analyzing the benefit of IT expenses. As a starting point, most analysts and surveys will put IT spending for manufacturers somewhere between 1.7 and 2.6 percent of revenue when considered as an average spend over time. Costs generally run higher in years with significant equipment and application refreshes and lower in the years after these investments have been made.
The question of value proves more difficult to answer, and depends on the business' expectations of IT. When we see this question raised, there often is a lack of alignment between the objectives of the business and the IT team's understanding of those objectives.
Here we present some key strategies to consider when attempting to align IT's daily operations with business objectives, with an emphasis on maximizing the value received from IT.
1) Establish performance expectations.
Develop a set of performance expectations jointly between key business stakeholders and IT. The business stakeholders should clearly define their expectations of IT, including priorities and metrics. IT staff should clearly understand that performance will be measured against those prioritized expectations and metrics. A lack of clarity with regards to priorities can result in IT spending time and effort on items that provide minimal value to the organization. These expectations can be simple (systems remain operating and accessible, for example) but they also should be measurable—maximum of only 2 hr. of planned downtime per week and no more than 4 hr. of unplanned downtime per year, for example.
2) Establish a detailed budget with IT.
Some businesses avoid crafting a detailed budget, in an effort to minimize IT spending. However, a clearly defined and managed IT budget actually maintains control over the amount spent and directs that spending to where it provides the greatest value. For example, allocating funds to upgrade a network from a low-cost consumer-grade solution to managed business-class hardware may seem counterintuitive. But, such an upgrade actually may reduce total cost of ownership in the long run, as the IT support burden can be less with a business-class solution. Another benefit of the IT budgeting process is a documented commitment to make long-term strategic IT investments.