Pneumatic Tool Separates Small Laser-Cut Parts
April 28, 2023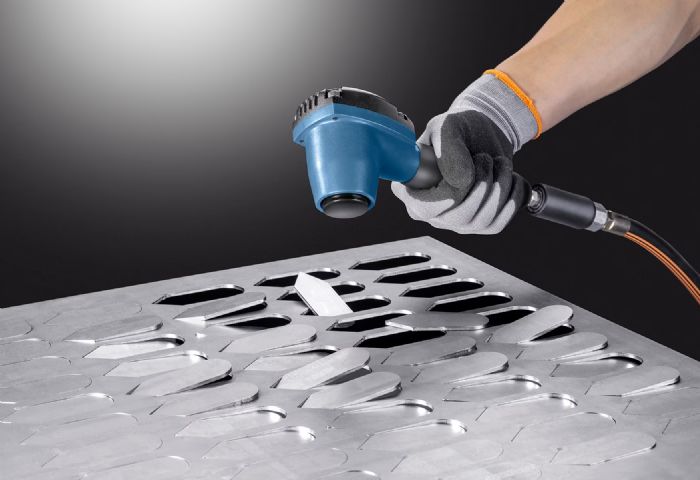 Trumpf has launched the TruTool PS 100, a new part-separation tool designed to remove small parts quickly and easily from the scrap skeletons of laser-cut sheets. Once small parts are cut out on flat-sheet laser cutting machines, they remain connected to the sheet's scrap skeleton by small cross-beams, also called tabs or joints. To release the components, operators often use a hammer or similar tool. This method can be time-consuming, tedious, and risks operator injury as well as part damage.
Using the new, pneumatically powered TruTool PS 100, this task can be performed more gently and safely, according to company officials, while releasing parts to 10 times faster than with manual handling. The tool separates parts with nanojoint and microjoint connections in material thicknesses to 0.47 in., no matter the type of material.
The tool's design reportedly prevents operator fatigue, with its handle dampening resulting vibrations by 20 percent and allowing the tool to be guided in different positions. Operators can use the TruTool PS 100 with their left or right hands, and with one or both hands.
Trumpf provides the tool with two types of air connections: one with a 0.2-in. dia. and another with a connecting thread of 0.25 in. This allows simple adjustment of the force needed to remove parts from the nest.