Perform 90-deg. Bends on a Punch Press and Eliminate Secondary Bending Operations
August 1, 2013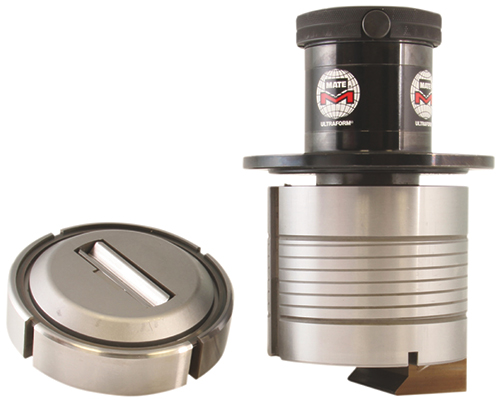 Mate Precision Tooling, Anoka, MN, introduces VariBend, a multipurpose CNC punch-press tool that forms sheetmetal tabs at any angle up to 90 deg. The tool eliminates time-consuming secondary operations usually performed on a press brake. Bending angle is adjustable in 1-deg. increments, and the tool produces form heights from 0.300 to 0.700 in. With each machine stroke, VariBend's upper forming tool meets the sheetmetal surface as the lower die moves up to create the desired bend angle.
VariBend tooling is well-suited for punch presses with upforming capabilities, and particularly for machines with stroke control. For thick turret machines without stroke control, add Mate's Ultraform holder to enable length adjustment.
The tooling is available in many tooling styles and station sizes, including thick turret B through E stations, Trumpf style, Size 2, Murata Wiedemann Marathon and 114 Style, D through L stations, thin turret, 11⁄4 in. and 31⁄2 in. stations, and Nova, D through G stations.
Also new from Mate: the Premia tool-sharpening machine for automated, precision sharpening of all popular punch-press tooling styles. The machine employs a touchscreen menu-driven interface that simplifies setup and maintenance operations. The software interface is easily updatable via a USB port or SD card. Tools mount to a large 12.60-in.-dia. rotary table, adjustable from 0 to 12 deg. to allow shears (including rooftop and Trumpf-style whisper) to be ground on punches.
Mate Precision Tooling: 763/421-0230; www.mate.com
See also: Mate Precision Tooling
Technologies: CNC Punching, Tooling