Previews
Tool Up for In-Die Assembly
Monday, September 19, 2011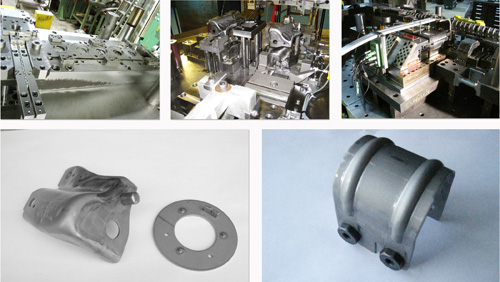 J-Tech Design, Ingersoll, Ontario, Canada, specializes in tooling for in-die assembly of components. Used within progressive and transfer dies, J-Tech tooling inserts components top-down, bottom-up and cam-action into the stamped parts. Insertion can be controlled by force or distance.
See also: J-Tech Design Ltd.
Related Enterprise Zones: Tool & Die
---
Reader Comments
There are no comments posted at this time.
Visit Our Sponsors