Articles
Identifying and Maintaining a Reliable Supplier Network
Sunday, December 1, 2013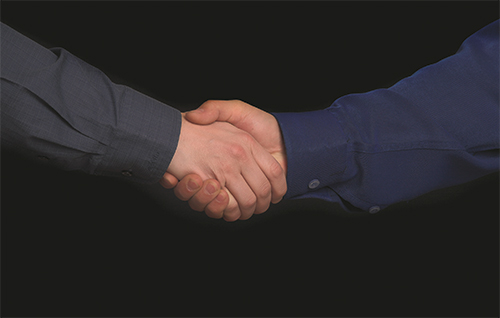 Change is certainly a constant in business, which can make the process of managing a complex supply chain difficult for even the most successful companies. Identifying and managing suppliers that can ensure a superior level of quality, service and innovation is critical to gaining and maintaining a competitive advantage.
Along with the resurgence in North American manufacturing has come—in particular for many midsized manufacturers—an increased challenge in funneling increased volume through an existing supplier network. This is true whether you're dealing with new or established supplier relationships. Too many questions can be left to chance. For instance:
• Can the supplier meet the turnaround deadline?
• Does the supplier actually have the ability to meet current and future demand?
• Does the supplier use conflict materials?
• Can the supplier match our quality standards based on increased volume?
Can you really afford to have your production planner or procurement director spending time shopping for and vetting new suppliers when your organization attempts to capitalize on new demand? The answer is, of course not.
Into the Fryer
"As a midsized company, we knew we had limited resources and expertise to devote to managing and enhancing our supply chain," says Bill Collins, general manager of Ultrafryer Systems, San Antonio, TX, a manufacturer of commercial deep fryers for restaurant and commercial installations. "But, we also knew that doing so was critical to our future success."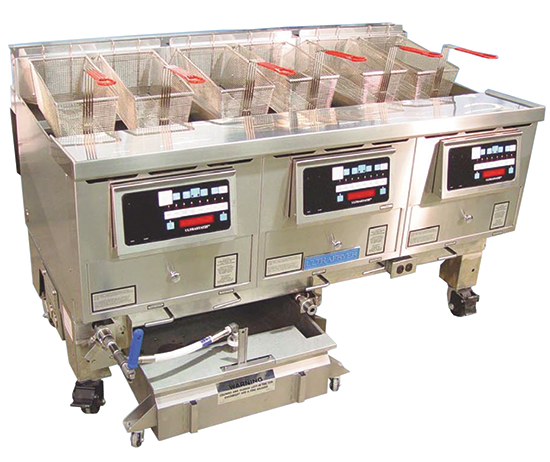 Prime Advantage customer Ultrafryer Systems, San Antonio, TX, manufactures commercial deep fryers for restaurant and commercial installations. "As a midsized company, we knew we had limited resources and expertise to devote to managing and enhancing our supply chain," says Bill Collins, the firm's general manager. "But, we also knew that doing so was critical to our future success."

To help Collins overcome having limited resources on the purchasing side of the business, he turned to Prime Advantage—a private network of more than 750 member companies (average size $100M in sales). Members such as Collins and Ultrafryer draw upon the expertise of the network's staff, its endorsed suppliers and their fellow member companies.

Ultrafryer and other Prime Advantage members access the group's endorsed suppliers through multiple channels, including a private intranet, although the company's semiannual conference is the primary to reach out to multiple suppliers in a short period of time. These three-day conferences offer networking and strategic-sourcing opportunities for all participants. Collins and his Ultrafryer associates attend the conferences to hold one-on-one private meetings with potential suppliers, to discuss needs and strategies, as well as the suppliers' ability to fulfill those needs.

Save Time, Save Money

"We have found this opportunity to sit down with so many suppliers to be a rigorous process that we would not be able to accomplish for even our top 15 suppliers each year," says Bart Walker, general manager of Romac Industries, another Prime Advantage member company. Romac, Bellevue, WA, manufactures clamps, flanged couplings, sewer products and other products, and operates a custom fabricated steel-pipe division. "To accomplish this within a three-day period," Walker continues, "has made our supplier evaluation and selection process much more efficient, and has saved us a ton of money."

Meeting with this many suppliers, twice per year, enables members to enhance relationships with key suppliers at an executive level, as well as gain exposure to new supplier capabilities, new trends and even new supply-chain options.

Risk Analysis and Supplier Performance Analysis

Most global manufacturers have formalized supplier-evaluation systems in place that enable them to actively manage their supply networks. For example, when a supplier is continuously late with shipments, a spend management professional must identify the infraction, quantify it, communicate it to the supplier and implement corrective action. Corrective action can take the form of a three-strike policy, monetary compensation, a combination of both, as well as other steps.

Yet, few small- to midsized manufacturing companies have formal processes in place to track, evaluate and communicate supplier performance, let alone assess risk within their supply chain. These companies simply lack the resources to create and maintain a documented supplier-evaluation system. Without such a system, companies have a hard time defining if supplier performance is productive or if it should improve. And no company can afford to find out after the fact that a supplier is underperforming—not when businesses are in a growth cycle.

Suppliers that are true partners want to help customers succeed by improving their own performance. These suppliers value the consistent and measurable feedback that a formal evaluation system provides. The advantages to having a formal evaluation and audit process in place benefits your organization as well as your suppliers' organizations. Empirical evidence illustrates that firms with supplier-evaluation systems realize improvements such as higher rates of on-time deliveries, fewer defects and quicker response time.

That said, most small and midsized firms typically have only enough resources to manage the performance of their top few suppliers, at a basic level. The process requires support of multiple departments such as engineering and operations, as well as senior leadership. Each must work together to determine that all parts of a supplier relationship are being considered in the evaluation process.

Ultrafryer and Romac—and other Prime Advantage members—are able to use two systems in place at Prime Advantage to ensure they work with best-in-class supply partners. Suppliers must complete an audit process to enter the network and attain endorsed status. Then, members provide ongoing feedback through a formal evaluation process. The supplier evaluation process begins with many of the steps followed by the world's top manufacturers, in which subjective and objective aspects of a supplier relationship are analyzed and weighted. Factors include quality, delivery, total cost, supplier diversity, service, design control and R&D.

Additional Resources

Harry Marcionetti, senior vice president of operations for truck-body manufacturer Knapheide Mfg., Quincy, IL, also appreciates the added support Prime Advantage provides, via an account manager. This dedicated resource helps Knapheide (and other member companies) identify the best supplier options in the group based on needs and supplier capabilities.

"Our Prime Advantage account manager has helped us build a bench of quality suppliers across a number of specific material and service categories," says Marcionetti, "where we previously only had one supplier connection. They have effectively added arms and legs to our team without needing to hire new staff."

MF
See also: Prime Advantage
Related Enterprise Zones: Other Processes
---
Reader Comments
Posted by: Smithe802 on 2/21/2016 6:04:21 AM - URL: http://fdacfkgeecdebbfg.blogspot.com/
Hi there, just became aware of your blog through Google, and found that it is really informative. Im going to watch out for brussels. Ill be grateful if you continue this in future. Lots of people will be benefited from your writing. Cheers! fdacfkgeecdebbfg
---