Previews
Safety, Sensing, Signaling and Machine Guarding
Monday, October 01, 2012
Tapeswitch Corporation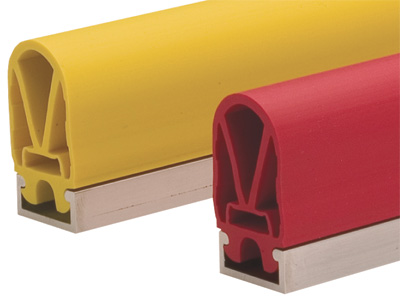 Booth C3813
Tapeswitch will demonstrate several safety, sensing, signaling and machine-guarding solutions, including switches, safety and sensing mats, safety edges, safety bumpers, light curtains, non-contact interlocks and power-isolation and access-trapped key interlocks. All pressure-sensitive products offer millions of actuations.
www.tapeswitch.com
See also: Tapeswitch Corporation
Related Enterprise Zones: Safety
---
Reader Comments
Posted by: Machine Guarding on 9/12/2013 9:03:59 PM - URL: http://rushengineering.com.au
It's important to consider safety at all times. One way to do is machine guarding, It will provide safety and prevent further unwanted accident nor further destruction of your machine.
---
Visit Our Sponsors